Online flower shop with home delivery in
Asturias
Online Florist Telerosa. Delivery of flowers at home in Asturias even the same day. If you place your order in advance you will get better prices and the largest catalog of bouquet of flowers. Service in the whole province and Spain, quality and guarantee. If you have any question call us for free to 900264088.
* The prices indicated are valid from Monday to Friday, not holidays or special days, whenever your order is placed with the minimum advance proposed on our website.
Telerosa Florists Asturias
As you know, Florists Telerosa loves flowers. And in this occasion we approach you at the floral customs of Asturias.
How much do you know about this city? Do you know enough about its flora?
Do not stay with the plot and ... READ!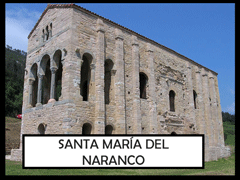 Asturias, whose term comes from its former inhabitants, the Asturian (were so named because they lived near the Astura's river to its Roman rule); It is in the northern part of the coast of the Spanish peninsula. It was occupied from the Palaeolithic and there are still fragments of paintings made by that time.
You could say that Asturias entered in history due to its Roman conquest, but not only for that, because gold was prevailing in the region. Asturias has a great artistic legacy widely evident in the architecture, the proof are monuments such as Santa María del Naranco, in art we can find ancient legends that they form their own Asturian mythology, such as Les Xanes, El Trasgu o Nuberu , among others, they are legends have survived to this day. The church of Santa Maria del Naranco is an architectural complex which also included the church of San Miguel de Lillo. This temple was declared a World Heritage Site by Unesco in 1985. As a cultural curiosity we could say that the American director Woody Allen filmed part of the movie Vicky Cristina Barcelona in this temple.
Cider Festival
This is the most important festival held throughout the province of Asturias , was created in 1969 by the mayor who was in that year and today retains its importance attracting thousands of people every year. The main attractions of this celebration is the opening speech, the Cata (which is done with the best cider in Asturias) or the International Pouring Competition; but not only these activities take place, there are free tastings of cider, folk performances and various events around the world of cider taking place these days.
A competition for the best Natural Cider made in Asturias and in Nava, whose Final Round takes place on Saturday morning and is one of the most important events of this festival, bringing thousands of people from all parts of Spain also takes place.
Sunday morning takes places the International Pouring Competition of Cidre whichi also has a big reputation in Asturias. In this contest all possible ways to have the cup are valued, its placement, the way in which the bottle is catching, pouring cider, pouring elegance and endless most valued qualities; It must have a precision and elegance for the title.
International Descent of the River Sella
The Descent of Sella has place on the first Saturday of August, after the 2nd of this month, consists of a 20km journey by canoe down the Sella River and is declared of International Tourist Interest. The first test of descent occurred in 1930, but his start was in the previous year in which three friends made a tour of the Piloña river crossing 5kms and taking 2 hours, this resulted in two years would take place following the first two editions of this event in which three friends (Genigno Dr. Moran, Manes Fernandez and Dionisio de la Huerta) make a descent return but this time from different areas.
The following year (1932) was established the start and the final output between Arriondas and Ribadesella goal leading to the first competitive edition with thirteen people as participants from various areas of the province. In today's competition, paddlers may be Spaniards or foreigners who has a competitive license, it has attracted attention from around the world, getting to have many participants from around the globe to test their tenacity in this ordeal 20km canoe. This competition brings the Festival of Canoes, also declared of international interest in the populations of Arriondas and Ribadesella are covered by campers and visitors to the competition; typically usually relatives or friends of the competitors, but there are people who benefits of this spending a couple of nights outdoors with nature and feel underfoot flora with numerous native flowers.
¡Visit our catalogue, you will be surprised with the variety that we have for everything about flowers and gifts!
Take advantage of the home delivery service and you will have your order at home before you can imagine.
Telerosa Service with home delivery in Asturias and other cities:
Important days for Telerosa florist in Asturias - Asturias
Telerosa Florists in Asturias - Asturias organizes Valentine´s Day 8 to 14th February 2022. The Valentine's Day is celebrated, it is tradition to send a bouquet of red roses to couples of lovers to celebrate the day of love and passion in society. See bouquets of flowers for Valentine´s Day. See offer of Bouquet 6 Roses from 30,90€
Telerosa Florists en Asturias - Asturias organizes the day of Sant Jordi, April 23rd, 2022. San Jorge, patron Saint of Aragon, Caceres, Catalonia and the Balearic Islands, is a long tradition in Catalonia give a rose and a book in homage to the saint who saved the village from the attack of the dragon, according to legend.
Telerosa Florists en Asturias - Asturias organizes Mother's Day, First Sunday of May, 2022. A nice day in spring to do a tribute to Mom and send her a bouquet of flowers to celebrate their day and of course in society with all her children.
Telerosa Florists en Asturias - Asturias organizes Christmas, December 22nd, 2021 to January 6th, 2022. Birthday of Jesus Christ in Bethlehem on December 25th, traditionally people gather with family to celebrate all together a very intimate party. See bouquets of flowers with special discount for Christmas. See offer of Bouquet of Roses Christmas
Bouquets of flowers of Telerosa Florists in Asturias
Telerosa Florist is not only the sending of bouquets of flowers with home delivery, our real goal is to deliver your illusion. Each bouquet, center piece, basket and flower are made with the greatest care and detail so you can give away something more than flowers.
It does not matter whether the recipient is male, female, child or baby, we have everything in florist you may need with only a call or also for purchasing online. Do not forget that our roses and flowers are all natural which are brought from the best ones, with all necessary care so that you always receive a bouquet of fresh flowers in Asturias or any other city!
In Asturias, Bouquets of roses with home delivery for birthday
In Telerosa Florists we have a wide range of bouquets and center pieces for birthdays, both women and men with home delivery of bouquets of flowers to congratulate him/her on such an special day. The fact that he is not waiting for the gift is the best way to surprise and hit. Choose your bouquet of flowers, add some chocolates or teddy and surprise him/her in Asturias or where you are.
Bouquets of flowers with home delivery for baby in Asturias with Telerosa Florists
If just born in Asturias you can give a welcome with a magnificent basket of roses and chocolates for newborn. Also it can be together with a great teddy which will enjoy whether it's child as if it is a girl, and of course the flowers will be appreciate by their fathers. Telerosa Florists deliver your bouquet of flowers in the hospital or home address according to your preference, but do not miss this opportunity now to congratulate the happy parents in this very unique moment of the birth of a baby.
Bouquets of roses with home delivery for man in Asturias of Telerosa Florists
Who have told that men of Asturias does not like flowers? Those were other times where "man and bear the more ..." Fortunately things have changed, men take care of their image, and of course they know how to enjoy the beauty of a rose and feel emotions when their partner is sending a bouquet of flowers to the work. Have the face to…!! on their anniversary, their saint, to conquer or just because you want, call Telerosa Florists and send a beautiful bouquet of flowers to your man, she will feel emotion and will be surprised!
Special offers of Telerosa Florists in Asturias
In our above side of "Special offers/discounts", you will find at all times a number of bouquets or flower centerpieces at a special price for a limited time. If you like an offer, do not miss the opportunity even if delivery is for a later date, place your order in that moment, because tomorrow may not be the offer.
Delivery of bouquets in Asturias with Telerosa Florists
In Telerosa Florists we know that one of the most important aspects for our clients is the delivery of their bouquet, that's why we have distributors who knows that the most important thing is not the flowers themselves, but the excitement it causes in the time to be delivered, so each branch is treated as gently as possible and try to keep the surprise at all times. In addition, once your bouquet is delivered, we will send a SMS confirmation at the mobile to have the assurance that they have already received.
February 14th, Valentine's Day sending bouquets of roses to Asturias with Telerosa Florists
The Valentine's Day, for Telerosa Florists is undoubtedly the most important day of the year, demand for sending bouquets of roses at home is so important, we have to prepare for weeks in advance, and to make all deliveries registered in some cities have to hire drivers who work exclusively throughout the Valentine's Day flowers and carrying their feelings to the address of the person you love.
If you want to send your bouquet of roses with Telerosa Florists on Valentine's Day, we recommend that you order your bouquet well in advance. Normally if you do before February 10th, you can buy your bouquet of roses at a better price and even get some special promotion, do not forget, on Valentine's Day TelerosaFlorists delivery your bouquet of roses at home but book in advance.
Secure payment bouquet of flowers by Internet in Asturias with Telerosa Florists
Security payment on shopping online, is a major issue for Telerosa Florists, so we offer different payment options and all with the maximum safety. For your peace, you can do it by PayPal or virtual dataphone directly at https bank, in these cases Telerosa never has access to your card, but you can also buy your roses and pay by Bank transfer but to buy with this method you need at least two days in advance of the desired delivery date. Customers who already trust on Telerosa Florists pay with their credit card by phone, it is a very fast and convenient way for the customer, you can make your purchase safely online, select card payment by phone and then we confirm you that we have successfully received your order and arrange payment in this case the payment is made during the call itself and the card information, once confirmed the payment are erase.